Teens in this age group report 1 in 3 of them are the target of bullying.  And that's just the teens that report it!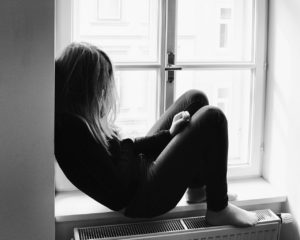 Teen girls (age 14 – 17) are full of emotions that maybe confusing, exciting, scary, and thrilling all in one.  At the start of this age group most are entering high school, a new experience once again, many maybe curious about dating, have the stress of both exams and fitting in with peers.
Then we have the teens at the other end of this age category that many are entering post secondary school maybe living away from home on campus in residence for their schooling.  Their stress is situated still around exams, and getting into the school they want, and if they are in relationship with a partner, it could bring about a new level of stress.  Maybe they don't know what a healthy relationship is supposed to be.
Now here is the solution to this!   Use the Contact Us page send us an e-mail and put in the subject line "Teen Daughter Help".   Aime will schedule with you a 30 min free consultation to discuss your daughter, and the ways Aime can support you and your daughter.
Are you a group leader, teacher, or counselor for groups of girls such as Girl Guides/Scouts, Jobe's Daughters?  Click through to Speciality Group page to learn how Aime serves groups of girls.  Hear what these teens had to say about the 4 hr workshop they completed in Sept. 2014 all on "Be Brave"
Inch by Inch Empowerment can also come to your school/event/group and give live presentations on a variety of topics.  Click to the Contact page and put in the subject heading line "Teen Live Presentation".