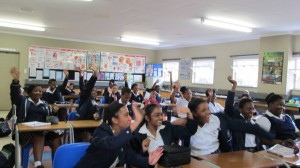 Aime Hutton has had the honour to present to a variety of speciality groups over the years.   For the past 20 years Aime has been working with groups of youth.
Aime is now also focused on the LBGTQ+ youth and their leaders.
The Power Girls Circles in South Africa via skype, Girl Guides Canada in Calgary Alberta, the Soroptimist International Club of Edmonton.  And recently Aime has partnered with the Famous 5 Foundation and the Boys and Girls Clubs of Calgary to deliver workshops for their girls program.
Girl Guides
We here at Inch by Inch Empowerment find it fascinating that so many girls of all ages are the target of bullying, have low self-esteem, and do not believe in themselves.  Aime Hutton has created workshops tailored to each Guiding age level that can help your girls to believe in themselves, overcome the bully, and to be the amazing young women they are born to be!  We specialize in helping empower girls through their own empowerment cycle of life.  Focused on fun, friendship, learning, leading, and being a girl.  Aime has a special connection to Girl Guides, as she was a youth member between 1981 – 1996.  Being in Girl Guides brought her through those dark times of being bullied, and more.
Length:  1hr – 2hrs depending on your meeting times, and what you wish Aime to complete with your girls.
Max/Min Number of Girls:  6 minimum.  24 – 30 max.  Can also come to larger events to do presentations/workshops
Fee:  $250/hr with a minimum of 2 – 1 hr sessions booked + travel, meals and accommodations (if outside Calgary Area)
**Zoom workshops are also a great way to connect with Units and Troops from around the world!**
The 128 Calgary Brownies have had Aime Hutton from Inch by Inch Empowerment come in two years in a row to facilitate activities around the topic of bullying because the leaders felt that they do not have the resources or expertise on how to help their Brownies with this topic.
click below for all the details on what program areas Aime can support you with!
Calgary Area Girl Guide programming sheet
Are you a leader or facilitator of a different youth group?  A dance studio owner/teacher?  A church youth minister perhaps?  Job's Daughters?  Boys and Girls Clubs?  Big Sisters?  GSA's for LGBTQ+ youth in schools?
Contact us!  We would love to facilitate and empower your girls too!
Inch by Inch Empowerment can create custom workshops for your programs too.  Just like the Girl Guides.