http://shotokankaratedovernolien.fr/1113-dtf82752-site-de-rencontre-pour-sataniste.html Inch by inch I know you can reach goals and dreams.  What is something you wanted to do when younger, yet never did.  Or what was a dream you had when younger?
where can i buy accutane online uk I've been noticing that as kids transition to teens, and then adults that the dreams that we had a child, go away.  A lot of the time how this appears to happen is school and life.  Children are told as they grow that sometimes there dreams are silly, that the will never get to be the NHL hockey star, or the next Katy Perry.  A lot of the time kids are told to get back to reality, and get their heads out of the clouds.  Especially as they grow, and hit high school.  Inch by inch their dreams are broken apart.  Sometimes by those who love them the most.
spiritlessly Speaking of myself, I know when I was a young girl, I wanted to dance on stage doing ballet.  It was a dream I had.  A loved one told me that the dream of dancing on stage can not continue as I did not look like a dancer.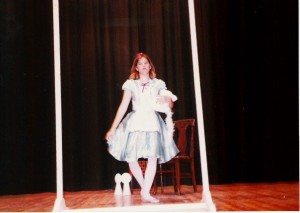 It's time to awaken your dreams again!  How are you going to inch by inch do that?  Think of something you wanted to do as a child, and write that down on paper.  Then create ways that you can move towards that goal or dream.  Small steps, or as I like to say inch by inch you can get there.
There is a song that always reminds me to dream.  My friend Annie sent me the video and I want to encourage you to continue to dream.  Inch by inch you can dream again!
Would you love to help your daughter awaken her dreams again?  It can be done!  Click here for your tween daughter and click here for your teenage daughter!