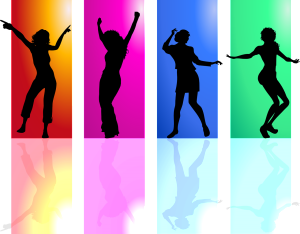 Evergem Moving in any kind of way is always a good thing.  And that is what this month is all about!  Get groovy moving!
http://interform-uk.com/medical-products/hospital-table/ What excites you about being active.  What are the activities that you enjoy doing?
fifth I know for me, I am not a huge fan of being inside at a gym.  For me to get moving, I prefer to do other things.  Love dancing!  I will break out into spontaneous dance parties in my living room even.  Did you know that there is an underlying reason for dancing is a great thing to do?  Yes!  Dancing raises the 'happy' endorphins in your body, the more dancing you do most often the happier you will become.
Sometimes dancing can bring up sad emotions too, or even angry emotions.  And that is perfectly okay.  Moving your body, getting the pent up energy that is inside you that is sad or angry out of you is always a good thing to do.  I have had it happen to me a few times.  I'll set the intention to do some dance, some sacred movement and the energy that comes out of me is sometimes so powerful that I will start sweating even after one song!
If you are not a fan of dancing, just say to the music.  Back and forth like you are rocking.  There is a great quote that I love and it is "If you can walk you can dance."
Give this song a try…..get up and dance to it.  You may think, moving and dancing to this song is silly, yet let go of the 'this is silly' thoughts and just let go.  Move your body to this song.  As I said above, even swaying to the music back and forth.  Have fun, and smile!!
If you wish help on moving, dreaming, and much more contact us at Inch by Inch Empowerment!  We would love to help you and your daughter!