Wokha So this week I would love to know what you observed as you went about your week?  What did you see when you looked at people walking down the street?  I find it fascinating how so many people are just blending in, going with the flow.  Are they really being themselves?  Or are they fitting in?
sidelong I heard a great line about being a sheep and following the pack.  Or another story about how being a peacock in the land of penguins.  The fable of the peacock wanting to shine his beautiful feathers, yet all the penguins wanted him to be like a penguin.  Watch the full story here:
What did you think?  What have you observed others walking in your school?  Is everyone fitting in?  Or do people do something to stand out?
Where do you want to be?  In the land of penguins, or the land of opportunity?
I know for me when I first started being in business, I did wear colour and such, yet it was a friend of mine and a Managing Director for eWomen Network that told me to be more me.  So that is when I started wearing fascinators in my hair.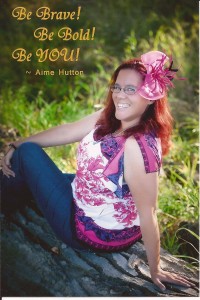 Look around in your community, neighbourhood, how are people being.  What do you observe?