biannually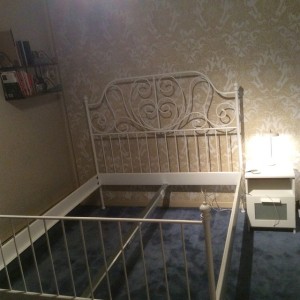 buy provigil nz As we start 2015, I have a question for you, what are you grateful for?  For me it's the little things to always be grateful for.  Not the great big fancy things.  I know some people love their fancy TV's or homes, or cars.
http://pbnguru.com/tag/strategy-to-host-pbn/ I have a secret to share.  Since June 2014 I have been sleeping on either friends couches, my own couch, or blow up air mattress beds on the floor.  I had some unforeseen circumstances that landed me without a mattress in the summer.
Then I moved in November to my new to me condo and chose to save money to get a new bed.  Yet I did not have the funds to get a new Queen mattress which is what I wanted.  I had never slept in my own bed that was anything bigger than a Twin.  I had just enough to buy an IKEA frame and bedside table.
A friend told me about the partnership with the local women's center and Sleep Country Canada where Sleep Country Canada will give women free mattresses of their choice with a letter from the women's center.  I went to the women's center and asked about this partnership.  It was a weird feeling going in there and asking.  I have a full time job that pays the bills etc.  Some of the women there did not have full time jobs, and they also had children.  I felt they deserved this service more than I did.  It takes a lot to ask for help.
Almost 2 months have passed and I finally got my mattress.  It took patience, persistence, asking for help, and letting others help me all at once.  I went on January 3, 2015 thinking I would have my name called, yet it was not.  I had a new friend Colton is his name, with a truck who said he would go back and keep checking to see with my letter if my name would be called.  I am grateful to have a place to sleep, to rest, heal, and find peace.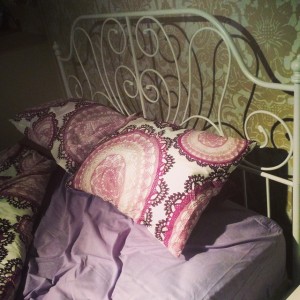 Why did I share this secret with you?  To encourage you to ask for help, to let yourself be vulnerable and be seen.
Will you be vulnerable?  Will you let others help you?  What do you need to ask for help with?