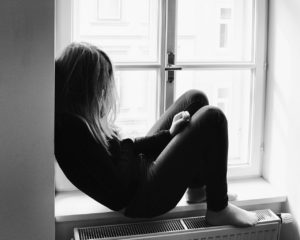 Every 7 minutes bullying is taking place across the country.  And 1 in 3  teens report being bullied.  As well as over 50% of young girls age 11 – 17  wish to be someone else.
I was both of those above statistics.  I did not have a safe space at my school.  I experienced severe bullying, which included verbal abuse, and being physically attacked in grade 7.
That is why I have designed a corporate training for educators on "The Four Pillars for Facilitating Safe Spaces for Young Female Students at School."
The spiritual vision statement of Inch By Inch Empowerment is that I help educators facilitate safe spaces for young female students so they can instill connection, inclusion, and courage in themselves.
The mission of Inch By Inch Empowerment is to help educators empower young female students to feel safe, included and connected at school and beyond. By facilitating workshops and training for educators I support the growth of their initiatives to provide and facilitate spaces where the students can build their courage, find their voice, and trust in themselves.
If you are principal and want help for your young female students and staff in your school fill out this application form and I will get in touch with you in 48 business hours.  Application Form