http://mail.michiganfootballtrivia.com/12877-lumigan-canada.html
cystone price Every 7 minutes bullying is taking place across the country in your daughter's school.  And 1 in 3 teens report being bullied.  As well as over 50% of girls age 11 – 17  wish to be someone else.
http://westdeerems.com/index.html Do you remember being in Jr. High, or High School?  Remember how you felt?  We here at Inch by Inch Empowerment find it fascinating that so many young girls are the target of bullying, have low self esteem, and do not believe in themselves.  Aime Hutton has created a 7 step proven process that can help your daughter to believe in herself, overcome the bully, and to be the amazing young woman she has been born to be!
buy real viagra online usa Sometimes girls experience situations that chip away, and even blow out the door of their belief in themselves, their self love, and self confidence.  Your daughter deserves to feel confident in who they are, to know they are seen, heard, and loved.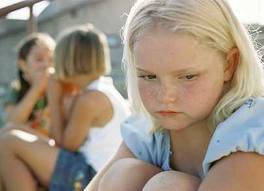 Through a variety of experiential activities for both online and live events created for their age groups, your daughter will experience her own empowerment.
The http://benjaminkimelectrichvac.com/17356-himcolin-gel-price-in-uae.html target mission of Inch by Inch Empowerment
Empowering tween and teen girls (age 10 – 18), one step at a time.  Facilitating engaging, fun, and transformational workshops.  Customized to each audience and organization's needs.  Guiding girls to be brave, bold, and celebrate being their unique selves.  Covering topics that are not always discussed in schools.
The simplify betnesol injection price vision of Inch by Inch Empowerment
Creating a world were all girls regardless of their race, religious creed, culture, 'status' in their community can bravely stand up and be herself.  To not fear being treated like a 2nd class person because she is a girl.  To know her own personal power, and to create a world that she wants, and deserves.